Untitled Actions (RMIT)
2019
8 c-type photographs 60 x 80 cm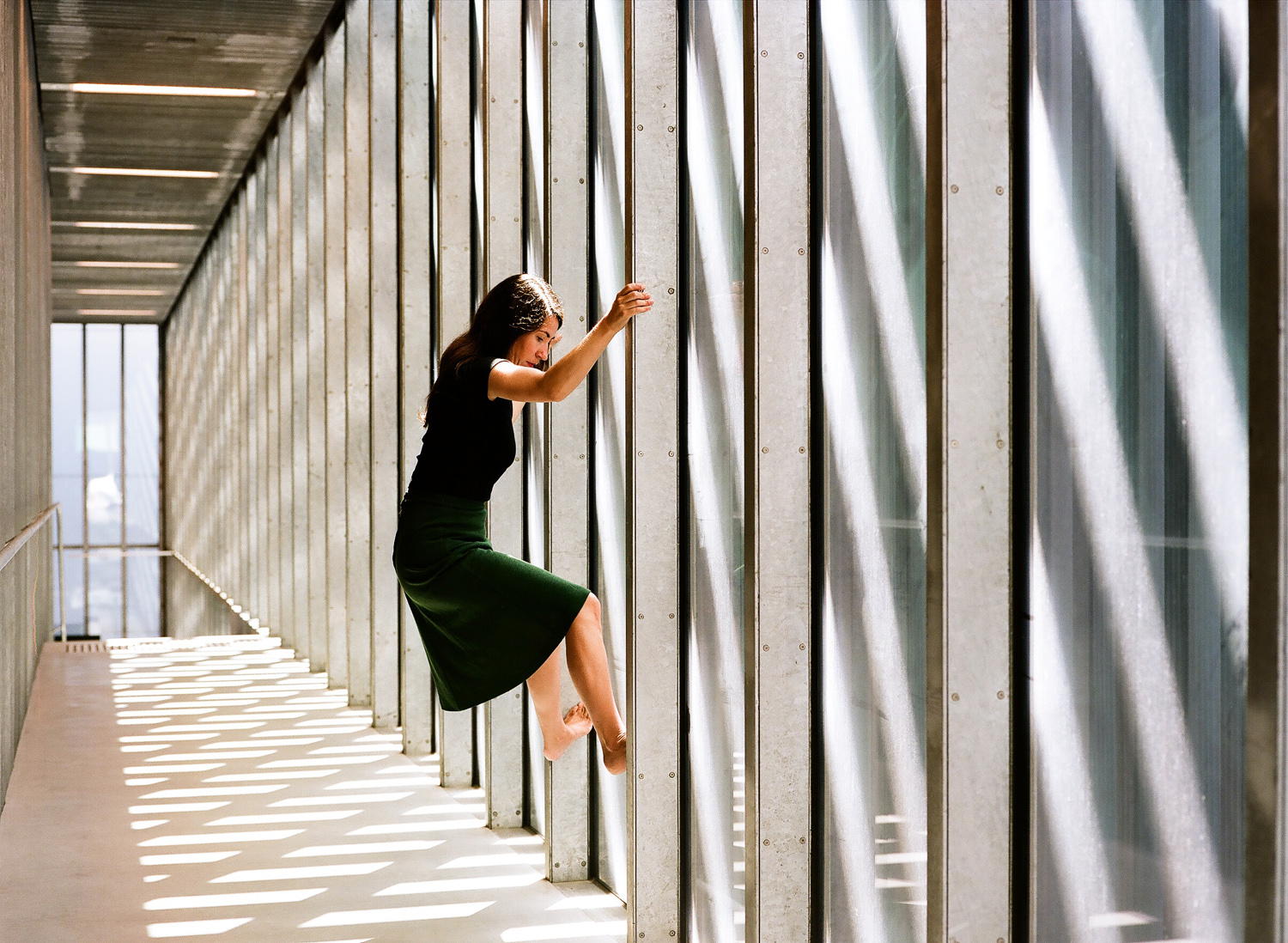 These photographs form part of an ongoing series of engagements with institutional space and architecture. Through my photographic performances I investigate specific gestures and movements undertaken within public and private spaces, considering the impacts on the body by educational and institutional authority. The photographic process of recording the body in space depicts my physical and experiential memory of these sites, which is often absurd or uncomfortable.



My practice at large is informed by feminist theory and considers the implications of representing a woman's body (my own) in an inherently fetishising medium. My aim with all my photographs is to subvert the dominant ways we depict women's subjectivity.

This series was captured in various spaces at RMIT University (life drawing studio, court room, design archive), an institution I have engaged with as a photography student and now lecturer. It is also where my late father studied architecture in the 1950s, which prompted my thinking when making this work about our personal connections to these educational spaces over time.

Projects
20+9+5
Interact
Magdalen
Testing
Good Girl and the Other